High Speed Vertical Lift Module (HSTS)
Delivering cost effective and measurable warehouse operation results.
Speed, speed and more speed.
Store your high movers, This high speed tote system (HSTS) maximizes the throughput from a vertical lift module by simultaneously delivering five individual totes for picking.
This intelligent storage system dynamically handles totes to optimize pick speeds by serving multiple totes simultaneously. The HSTS is delivering increased picking performance of at least three times higher than conventional automated systems. Its order picking system is able to deliver up to five different standard boxes containing different product numbers or items in each working cycle. While the operator is picking, the HSTS system is retrieving totes and placing them directly above the pick opening.
The high speed tote system delivers industry leading picking speeds in a condensed footprint.
up to 650 order lines per hour
less than 205 sq ft footprint
up to 1200% throughput increase
Download the brochure to learn more.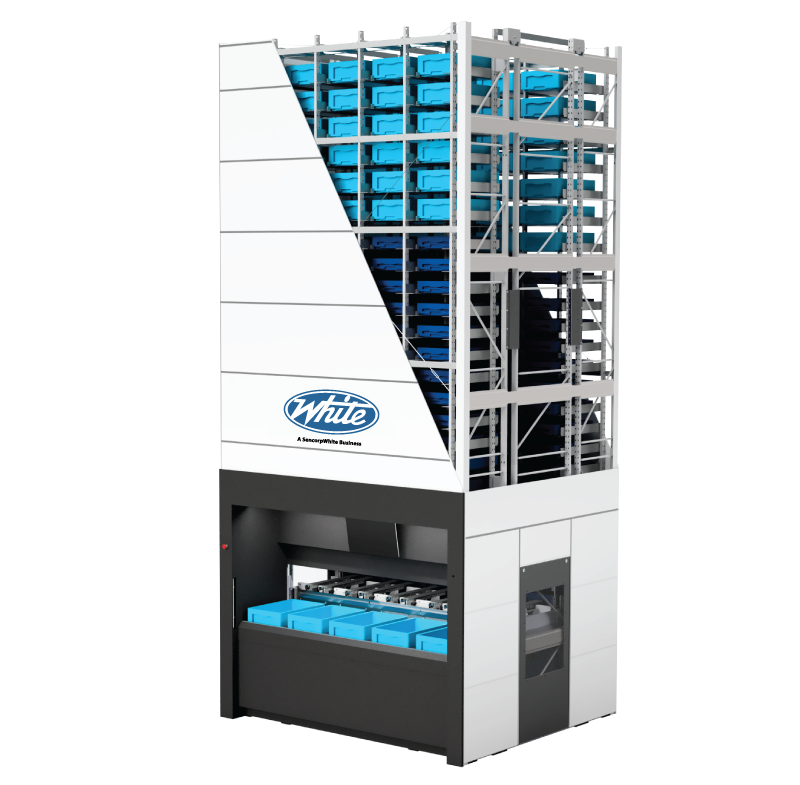 Download the brochure for the High Speed Vertical Lift Module (HSTS) to learn more.